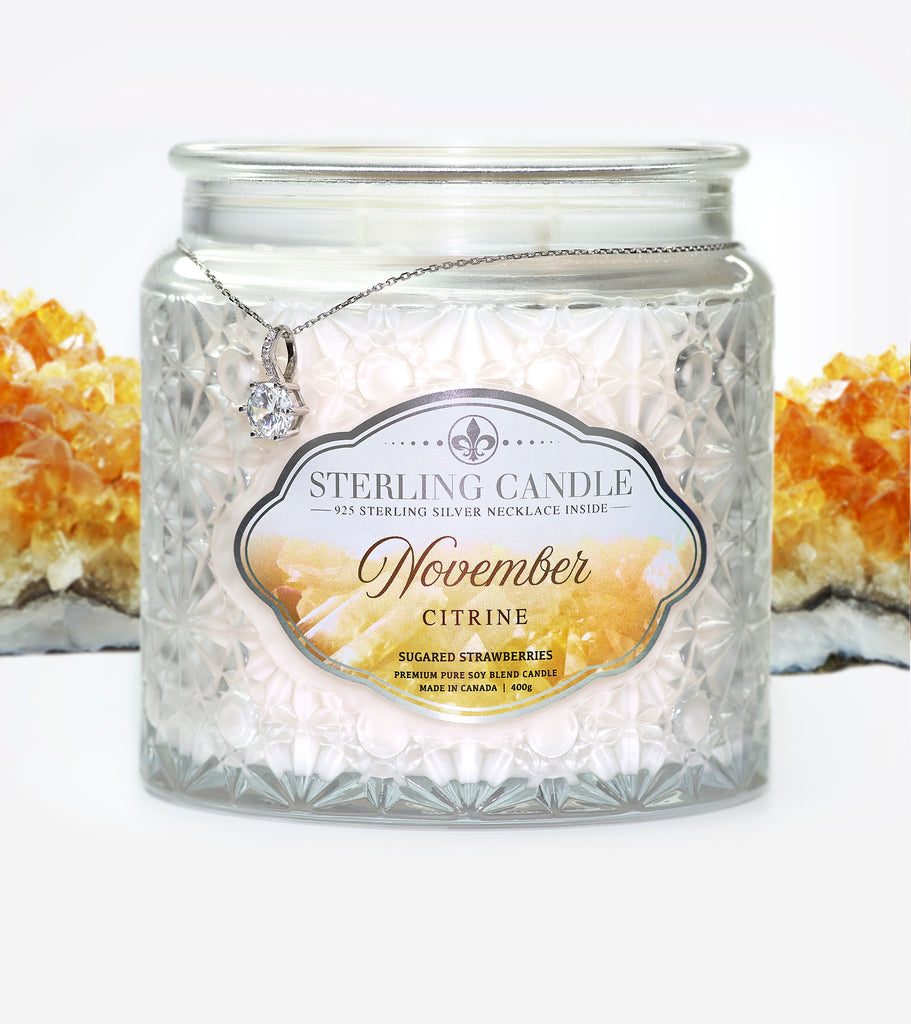 November Birthstone Necklace Candle
$33.95
$44.95
Indulge in this charming aroma that is the perfect blend of sugary and fruity goodness. Top notes of fresh Italian lemon zest with a heart note of juicy strawberries, this irresistible aroma rounds off with a base of cotton candy and sweet vanilla cream.
Citrine is said to help with mental and intellectual functions. It increases self-esteem and positive energy while improving creativity and personal clarity.
This special edition Birthstone Necklace Candle features a Citrine colored stone necklace made of solid 925 sterling silver valued over $100 and up to $5000.
Handmade in Canada with our signature natural soy wax blend and the highest concentration of premium aroma oils, each necklace candle weighs 400g and has a burn time of 70 hours.