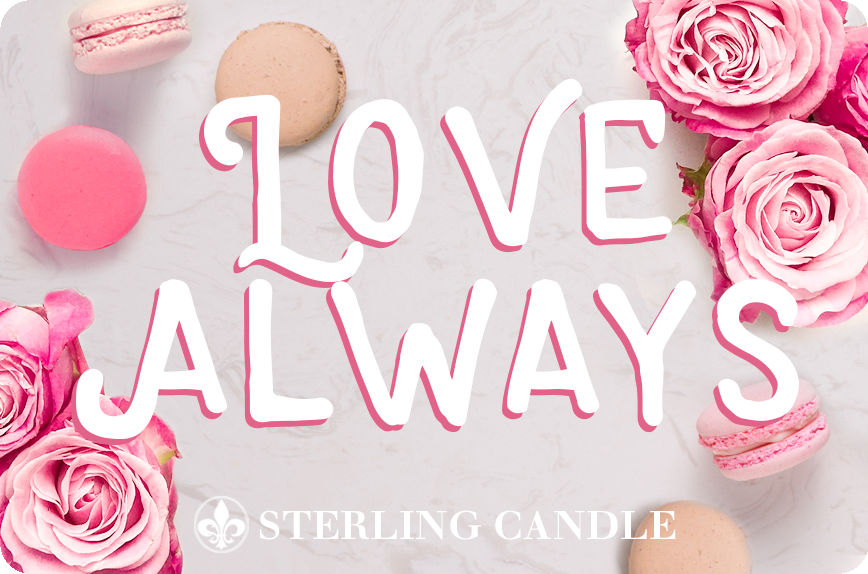 Sterling Candle E-Gift Card
$25.00
Gift the perfect present that is sure to be in your recipient's ring size and favourite scent with our easy-to-use E-Gift Cards!
Available in denominations of $25, $30, $40, $50, $75, $100. E-Gift Cards are sent directly to the recipient's email address and are instantly redeemable at SterlingCandle.com.
E-Gift Cards are sent immediately at the time of purchase. If you'd like to purchase now but send later, please enter your own email address in the recipient field and send it to yourself.
You'll be able to print out the email or forward it at a later time.
Gift card emails contain a code that can be applied at the end of a checkout process.