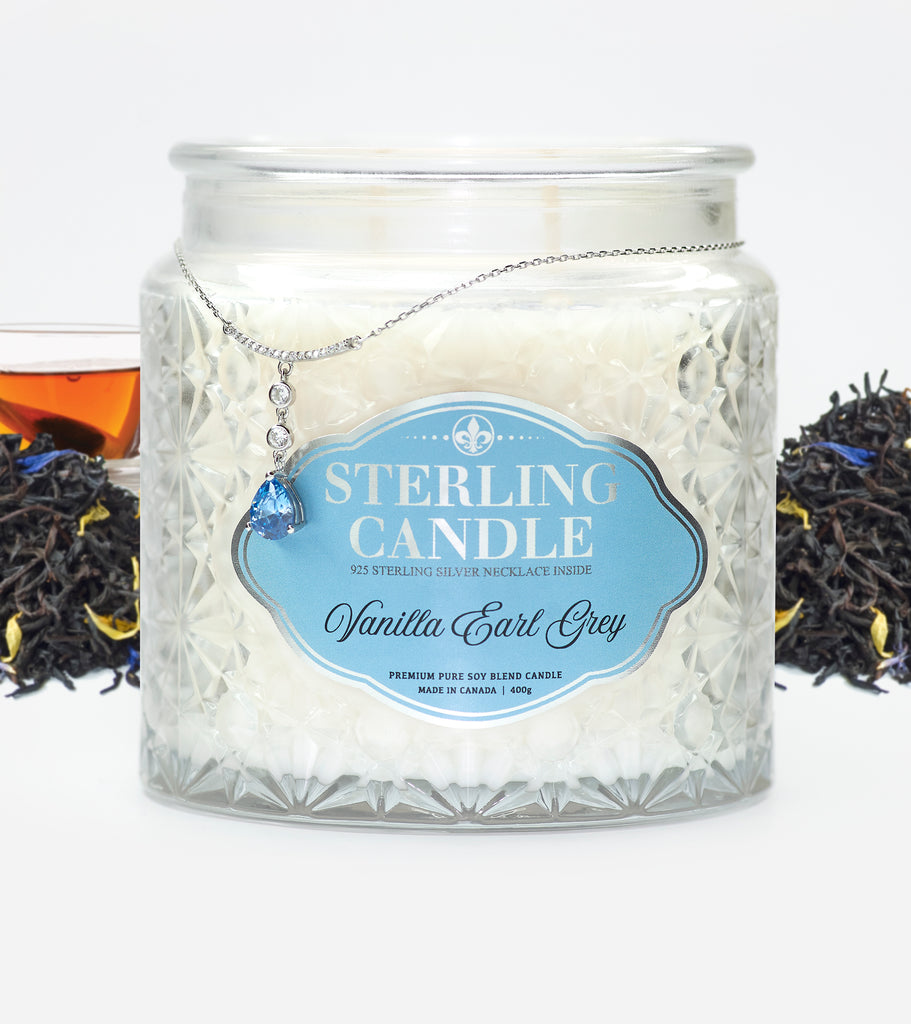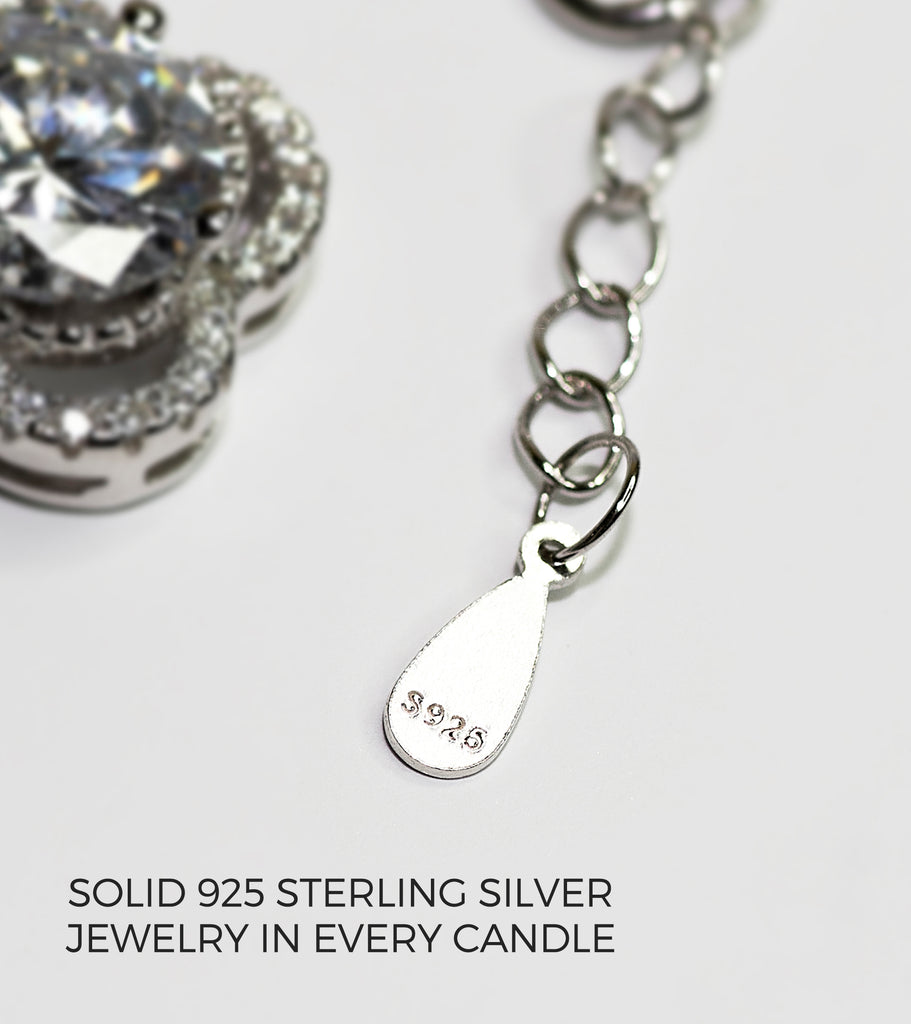 Vanilla Earl Grey Necklace Candle
$29.95
$39.95
This one's for you, tea lovers! Grab a blanket and snuggle up to this candle made to soothe your mind and your senses. This heartwarming aroma starts off with a soft creamy blend of vanilla beans and finishes off with a soothing burst of black tea leaves, bergamot oil and lavender.
Every Sterling Necklace Candle contains a solid 925 sterling silver pendant and necklace valued over $50 and up to $5000.

Handmade in Canada with our signature natural soy wax blend and the highest concentration of premium aroma oils, each necklace candle weighs 400g and has a burn time of 70 hours.